The Culture Vulture
The Culture Vulture flaps around the globe keeping his hungry eyes on all the news relating to Cultural Awareness, Intercultural Communication, Cultural Competence, Translation, Languages & Multilingualism, Interpreting, Localization, GILT, Business Training and Design.
What's been happening this week in the news? Elise Kuip picks out some highlights focusing on language, translation, cultural awareness and business.

Iran's translation ommission causes diplomatic row
During a speech given by Egyptian president Mursi, an official interpreter in Iran reportedly replaced the word "Syria" with "Bahrain" when he discussed some opinions on the current situation in the Levant including crticism of the Syrian president. With several different state channels it remains unclear which channel has broadcast the faulty interpretation. However, it is no surprise the Bahraini government has requested apologies.
Read more...
Lack of translations resulting in skewed perceptions of the Chinese
Apparently, Chinese books do not make a regular appearance on the Western book market. Moreover, the books that are translated to be published in the West are those with commercially interesting subjects as the publishing industry is mainly money driven. The controlling government also prevents writers from writing what they want. However, a revolution is in the making: many young Chinese writers turn to internet fiction or short stories to ventilate their opinions.
Read more...

Another Premiership footballer lost in translation
One of the most striking features of the English language is the amount of dialects that exists within it, but Manchester United's Shinji Kagawa isn't too pleased with the accent of his manager. Even though the newly signed football player from Japan is learning English, he is experiencing difficulties with Alex Ferguson's Glaswegian accent. It will also take some time for Kagawa to adjust to the physical element and the of the Premier League and the high quality of his opponents, but this has not stopped him from scoring a goal against Fulham.
Read more...


Translation platform enables global growth of education startups
Transcription and translation companies beware: two education providers have adopted the crowd source subtitling platform Amara to make academic videos accessible to everyone in the world. By using Amara to subtitle their videos, costs are severely cut. There are many more companies that have used Amara's services, which means that even though the translation industry is growing, the company has secured a comfortable position on the market. As there are now other companies that use Amara's crowd sourcing strategy as well, the costs for translation and transcription will drop dramatically.
Read more...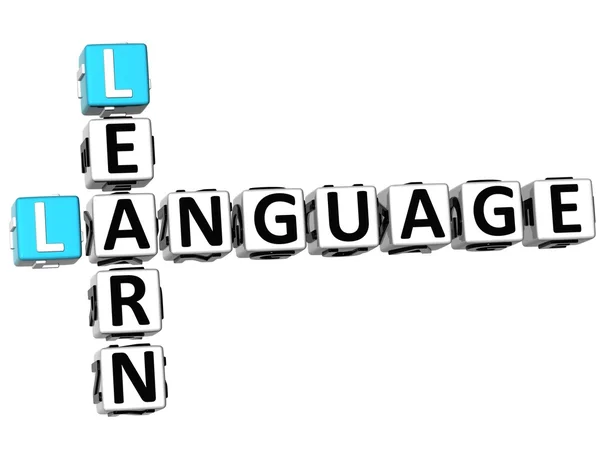 The best foreign languages to learn
Looking for a new and exciting language to learn? This article tells you which languages could really help your career. It also states the pros and cons of every language. Mandarin Chinese, German or Arabic? Your pick!
Read more...
Expats' main struggle is with language
Moving to another country is always difficult, but research has shown that for expats, the most challenging element of a move is the foreign language that is spoken in the country they move to. More than sixty per cent of the responding expats believed this to be the biggest challenge, but only thirty-seven per cent received language training from their company. This number should rise, as speaking the local language is not only beneficial for the expat himself, but for his employer as well.
Read more...
English is actually Turkish
!
For a very long time, two different theories existed about the origin of the predecessor of the English language, the Indo-European language: some scientists believed it originated in south-west Russia, while others believed the language had its origin in Turkey. According to new research, the latter is true. By using methods that are usually used for virus research and looking at cognates – words that are used to describe basic life events and subjects – New Zealand researchers have found a way to reveal the relations between languages and trace their ancestors. The Anatolian ancestry of the Indo-European language seems to be a breakthrough in the linguistic field, but the results are criticised as language might not behave in regular, fixed patterns.
Read more...


European crisis is about cultural differences
According to the Daily Star, the key to understanding the European crises lies in the cultural differences of the various European countries. From football to opera, analogies to the euro crisis can be found. Both fields of leisure are heavily influenced by immigrants, just as modern day Europe is; global competition has increased and Europeans are unwilling to work harder in order to compete with people from across the globe, which means European citizens lose out. The same might be true for our European currency.
Read more...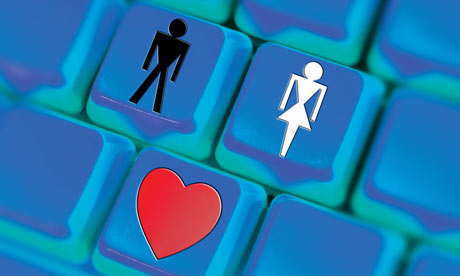 Cross-cultural dating
Even though writer Abra Cohen's love life has been quite innocent during university, she is no stranger to cross-cultural dating. When dating a Russian-American man, she experienced that their opinions differed on many subjects. Cohen says that cross-cultural relationships can be both rewarding and frustrating. It is a plus to have at least a few things in common, but a communal command of the language of love is the most important thing.
Read more...

Taste comes down to culture finds research
What is tastier, a nice bucket of fried chicken or a big bowl of veggies? Researchers have found out that taste might be related to culture. In America, for example, unhealthy food is linked to tastiness, while healthy food is considered as tasty in France. Moreover, this might play a key role in the development of obesity. It even results in the French Paradox: even though French people eat more healthy food than Americans, their general health is better.
Read more...

Cultural awareness key to US success in Afghanistan
Recent attacks on Western troops in Afghanistan can be explained in more than one way, but most of them have one thing in common: they have to do with cultural differences. According to US officials, Western soldiers should receive cultural awareness training to understand the Afghan culture better. In addition, the cultural advisors in the region should emerge themselves in the local culture more. As these measurements will provide soldiers with a better understanding of the Afghan culture, they might decrease the number of attacks on Western soldiers.
Read more...
Companies seek multiligual leaders
More and more global companies seek multilingual candidates. About fourteen per cent of these companies now want multilingual managers. Compared to 2010, this is a four per cent rise. Moreover, even though the percentage of companies that customises its global leadership programmes has dropped, it is important for companies to do so in order to maintain a good position at the global market.
Read more...